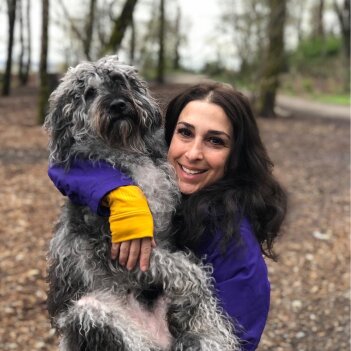 Let's End Animal Cruelty Together
Held by
Rebecca Levi
Supporting Areas of Greatest Need
Please join me in helping animals in need
I am once again teaming up with my Walks 'N' Wags Pet First Aid crew to support the BCSPCA's major community fundraising event. If you know me, you know how important this cause is to me; so much so, that last year I had the honour and privilege of joining the Board of Directors.
What you might not know, however, is that the SPCA is not just a rescue organization, but is devoted to protecting, advocating for and bettering the lives of wild and farmed animals as well as companion animals. This work is made possible by volunter hours and donor dollars and could not happen without the support of people like you.
Please help me in my mission to bring love and safety to vulnerable animals in B.C. Consider supporting my Lock-In for Love fundraiser for the BC SPCA. Whatever amount you are comfortable with, having you by my side in this effort means so so much.
Your thoughtful donation funds rescue, shelter, medical care and more, bringing joy to those animals who need it most.
To donate, please click on the 'Donate' button or call 1-855-622-7722 and mention my Lock-In for Love page.