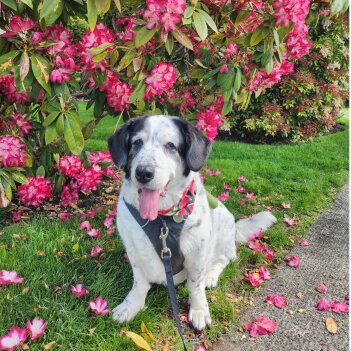 Hope for Hounds
Held by
Sarah Henderson
Supporting West Vancouver
Please join me in saving animals in need
We are raising funds for dogs like Graciebean who came into the care of the BCSPCA in 2018. Gracie spent her first four years chained up in a yard, with little access to shelter, food, water and exposure to the outside world. She came into care with a chronic skin and ear infection, and 8 broken teeth indicative of high stress in confinement. While in the care of the BCSPCA for nearly 3 months, she received a comprehensive oral surgery, behaviour modifcation to work on building trust with new people and medical treatment for her chronic yeast infections.
Please help me in my mission to bring love and safety to vulnerable animals in B.C. Consider supporting my Lock-In for Love fundraiser for the BC SPCA. Whatever amount you are comfortable with, having you by my side in this effort means so so much.
Your thoughtful donation funds rescue, shelter, medical care and more, bringing joy to those animals who need it most.
To donate, please click on the 'Donate' button or call 1-855-622-7722 and mention my Lock-In for Love page.