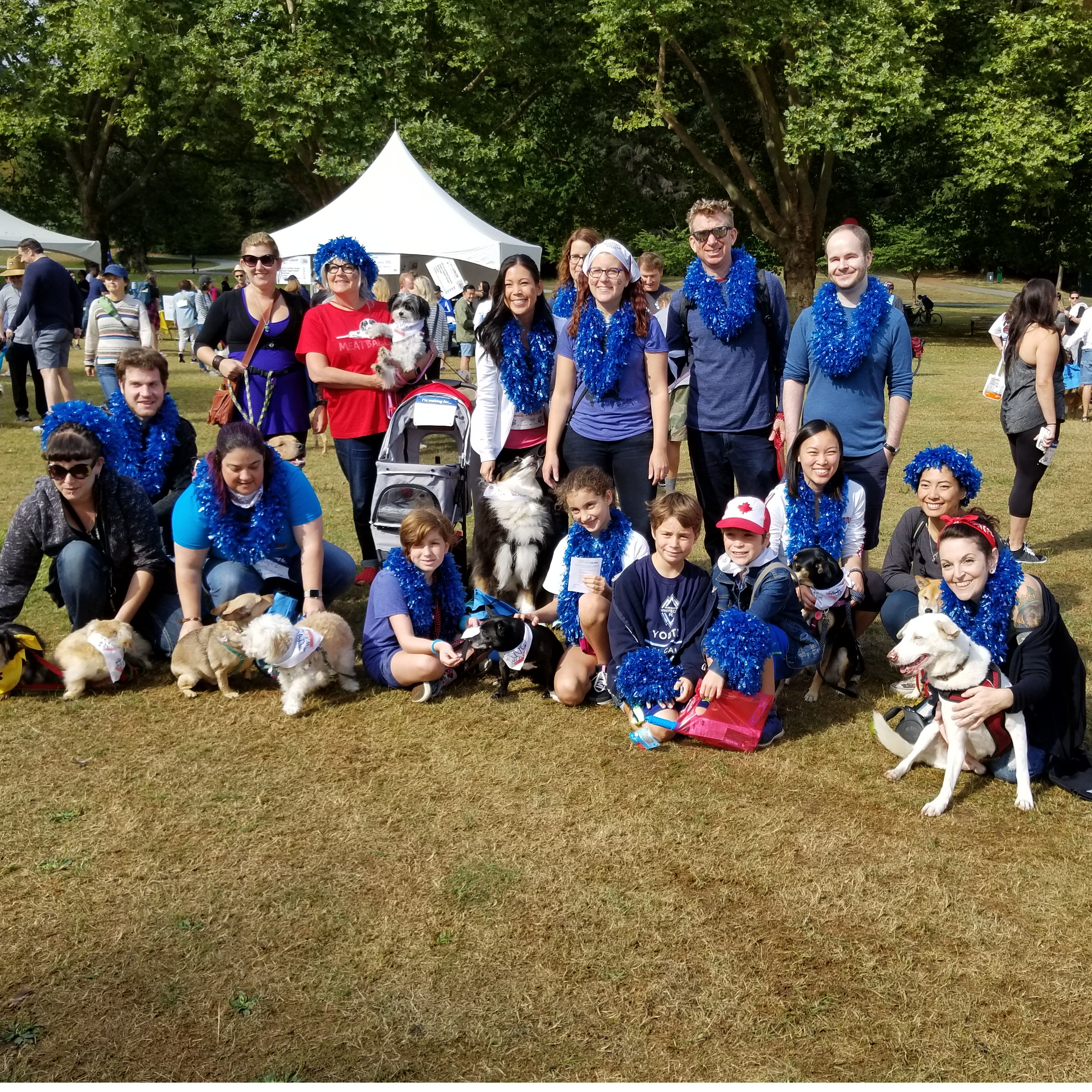 Walks 'N' Wags Pet First Aid & Friends
Supporting Areas of Greatest Need
Please join Team WNW & Friends in supporting BC's animals in need this year.
For the 12th year, Walks 'N' Wags Pet First Aid & Friends have a team organized in support of BC SPCA Lock In 4 Love event June 1-17, 2023. This year our team goal was to raise $10,000 for the animals that need us most in BC. However, our team has grown, and BC SPCA needs us more than ever. So, we are hoping to raise our most ever: $20,000! Can we do it? We can, with your support.
We're a group of dedicated animal lovers, brought together by our determination to give animals the love and safety they deserve.
Guess what else? We want YOU to join us in the Lock In 4 Love Event! We invite our friends, colleagues, social media pals, clients, kids, community and Vancouver dogs to join our team. For the past 8 years we've been the biggest team in the province! Let's make it a 9th year! We always have lots of fun and it's a great way to meet new people, cute dogs, and support a great cause.
You can also be part of our animal rescue mission by donating today. Whatever amount you are comfortable with, your caring support would mean so much. Both to us and to the animals you are saving across B.C.
Thank you in advance for supporting our Lock-In for Love fundraiser for the BC SPCA. You are incredible!
To donate, please click on the 'Donate' button or call 1-855-622-7722 and mention our Lock-In for Love page.