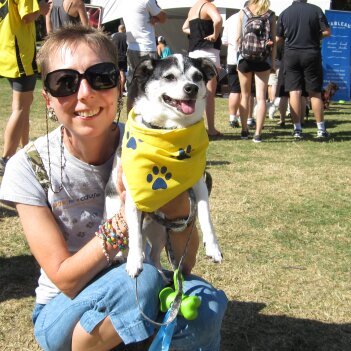 Support Shawna for the Animals - In loving memory of Chip
Held by
Shawna Willan
Supporting Vancouver
Hello Dear Friends and Loved Ones,
This year I am fundraising again and it is especially hard as Chip (16 year old dog) passed away in March. I put his picture up from 2014 when I adopted him and we did our first BCSPCA fundraiser with you. As always there are still animals out there who desperately need us. I will be doing a Lock-In for Love, you are always so supportive and so wonderful to me and the animals, every gesture and kind act is meaningful. I will be locked in a kennel with cats to promote the fundraising that I depend on you for so much.
My family is all senior cats now, Cici 15, Jeffrey 16, Shadow 17 and George 20 years. I still volunteer and only adopt the seniors.
Making this connection every year means so much. I thank you again from the bottom of my heart for all you do and for your love. I look forward to hearing from you.
With love,
Shawna and the Senior Gang
To donate, please click on the 'Donate' button or call 1-855-622-7722 and mention my Lock-In for Love page.